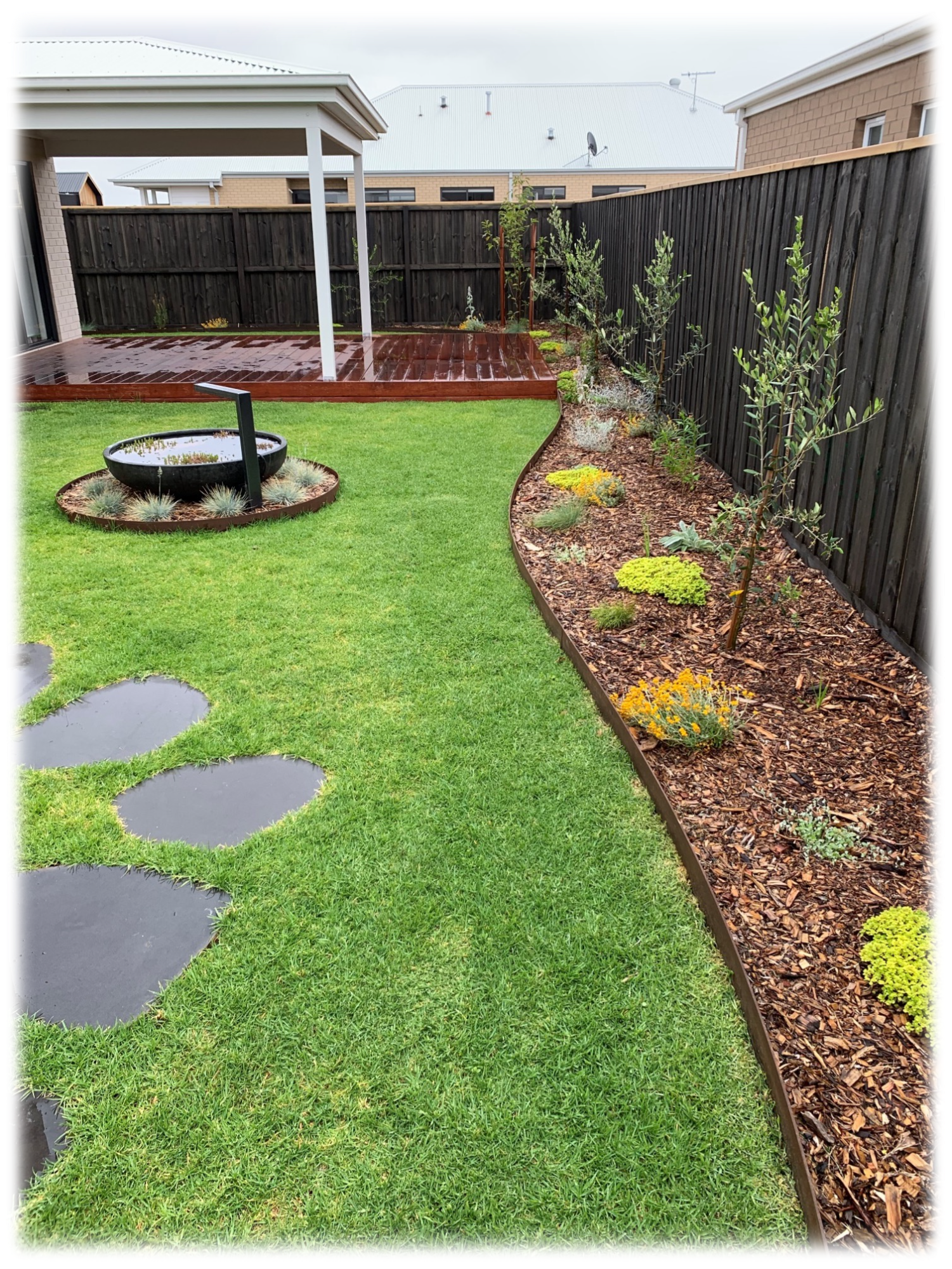 OCEAN GROVE PROJECT – Full Block Design and Landscape 
Clients Glenn and Waylen came to us at SALT requesting a complete house block design and build. They wanted something low maintenance and attractive growing out to create a relaxing outdoor space incorporating a water feature, house adjoined Merbau deck area, and space for a small veggie garden and herb planters.  
Locally Indigenous plants, olive trees, groundcovers, succulents, and mixed grasses were used throughout the garden. Using established trees for instant impact. 
Freshly laid green lawn and curved Corden steel to create flowing through the garden. Bluestone steppers are used throughout the backyard embedded into the lawn to create a beautiful informal entrance into the yard. 
Rohan and the team at Salt Landscaping were outstanding. From the start, Rohan listened and guided the process to help make it seamless, but also elevate our ideas to more than we could have wished for. The end result was a stunning landscaped garden that will only look better with time and be enjoyed all year round. I couldn't recommend them more highly for your project. – Glen & Waylan